Great ideas
start with
great coffee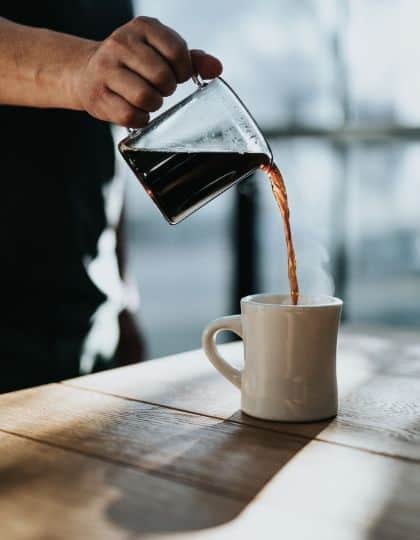 We're happy to announce free home delivery of freshly roasted coffee beans in Stouffville.  On most days we can deliver the same day.  The best way to take advantage is to call us with your order at 905-205-0783. If you know which coffee you want, you can also e-mail...
We've released our signature seasonal coffee called The Nutcracker. Every year, we spend a few weeks developing a unique profile from some exotic coffees. This year, we are using a wet hulled coffee from Sumatra, a washed coffee from Papua New Guinea, and a natural...
Our Velvet Sunrise twist on Irish Coffee 2 oz Irish whiskey 1 1/2 T unsalted butter 1 1/2 T raw/Demarara sugar 2 oz double shot Velvet Espresso 3 oz hot water 3 T softly whipped cream, unsweetened Dissolve the sugar and butter in a pan over medium heat. Remove from...

So that happened! We had our 10th Anniversary Open House, and we can not be more grateful to everyone that made it possible for us to celebrate this milestone. Your friendship, encouragement and loyalty over the last 10 years allowed us to get this far. We are so...