Great ideas
start with
great coffee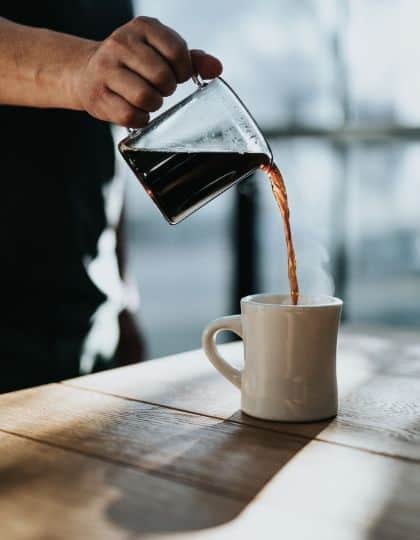 To make your gift buying easier for your favourite coffee fans in your life, I've got a couple lists of gifts for coffee lovers for under $100. Because, let's be honest, you can start dropping some serious cash on coffee gear easily if you want to. That's why a...
This is one of the most frequently asked questions we get. First, let's talk about freshness for coffee. As a specialty coffee roaster, our standard of freshness starts the clock ticking on the day the coffee is roasted and packed into our special bags. Our goal is to...
We've released our signature seasonal coffee called The Nutcracker. Every year, we spend a few weeks developing a unique profile from some exotic coffees. This year, we are using a wet hulled coffee from Sumatra, a washed coffee from Papua New Guinea, and a natural...
Our Velvet Sunrise twist on Irish Coffee 2 oz Irish whiskey 1 1/2 T unsalted butter 1 1/2 T raw/Demarara sugar 2 oz double shot Velvet Espresso 3 oz hot water 3 T softly whipped cream, unsweetened Dissolve the sugar and butter in a pan over medium heat. Remove from...